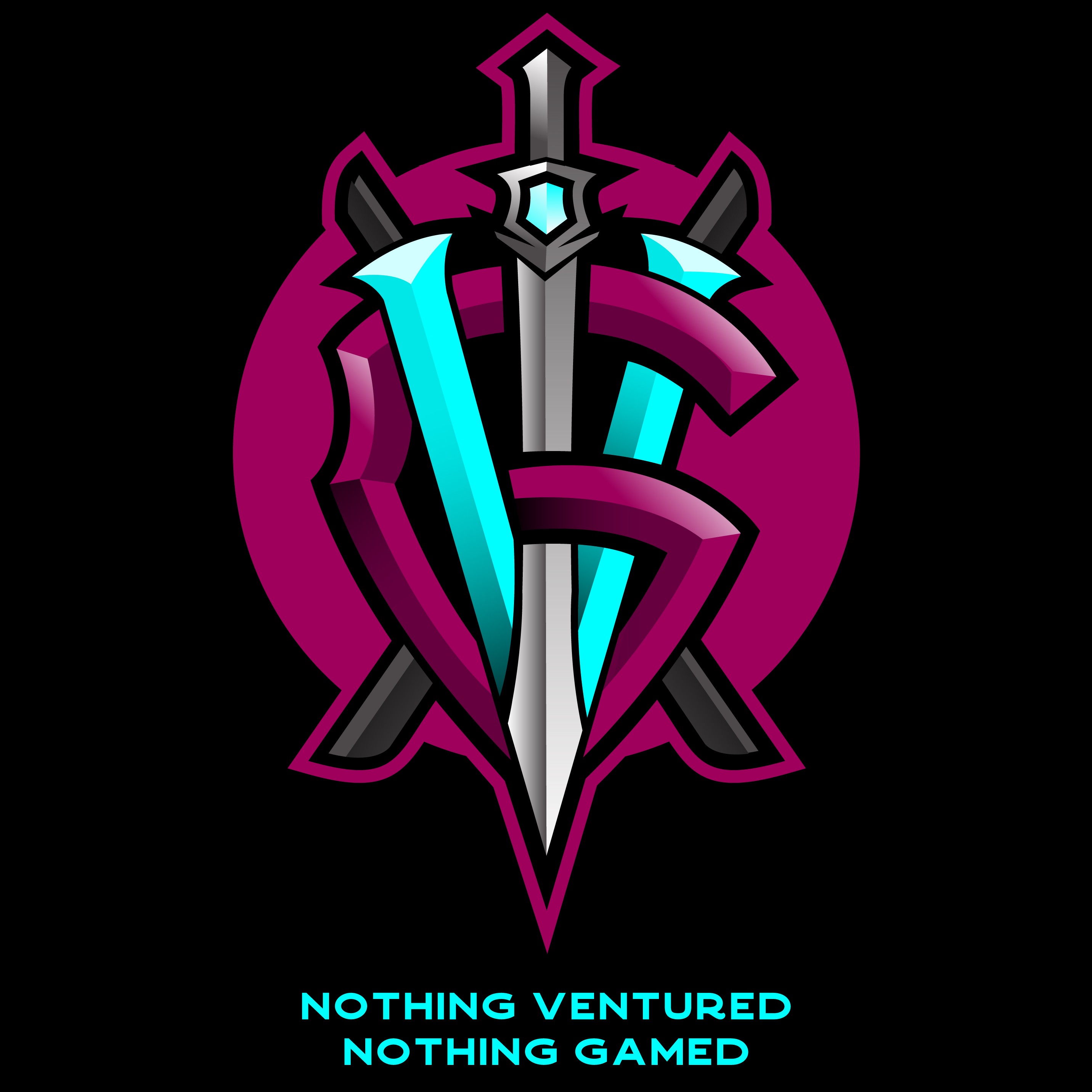 Take a wild adventure with 7 friends all from New York as we explore the world of Pathfinder 2e. As we play we will learn the rules together, have a few sessions where we just talk about the games and sometimes have special events where we play other games. So come on in, sit for a spell and enjoy our ramblings. "This podcast uses trademarks and/or copyrights owned by Paizo Inc., which are used under Paizo's Community Use Policy. We are expressly prohibited from charging you to use or access this content. This podcast is not published, endorsed, or specifically approved by Paizo Inc. For more information about Paizo's Community Use Policy, please visit paizo.com/communityuse. For more information about Paizo Inc. and Paizo products, please visit paizo.com."
Episodes
Monday Jun 19, 2023
Welcome to Nothing Ventured, Nothing Gamed, and our Pathfinder 2nd Edition podcast.  We are playing Wrath of the Righteous!  It is a Pathfinder adventure path from 1st edition which we will be converting into Pathfinder 2nd Edition.  Listen to us talk about what characters we are thinking of playing, as well as the work we already done to convert some of the player options.  Listen to us joke around, talk shop, laugh, and have fun as we get amped up for our new campaign.  
After the aftermath of the battle with the group of cyclops', we started to search the area for clues not only as to why the cyclops'  were staying in this long abandoned library, but to another way closer to Kiln Peak to attempt to retake Nell's home from the cult of worms.  In our searching of the tattered books, and defiled papers, we found information that the cyclops' were looking for, and it is worse than we imagined.  The evil entity that the cult is trying to bring into the world has been granting the cultists power, and they believe that this god will help conquer more lands for them, but if this creature is allowed to breach into our realm, there will only be destruction, as it will try to feast on all of reality.  Knowing this strengthened our resolve to find a short cut, a short cut that lead us to a previously unknown dwarven burial ground, where Nell has found something very familiar.
Find out next episode how the travel goes to Kiln Peak on our next episode of Wrath of the Righteous!
With our Forever GM Jared leading the charge, Lets introduce our characters for this game, well, for as long as they survive!
Fabio is playing the human Swashbuckler, Hennessy!
Zach is playing the FORMER! human Sorcerer, now the Human Psychic, Artura!
Jeff is playing the hobgoblin Wizard, Sortok!
Tina is playing the dwarf Inquisitor, Nell! A new homebrewed class from Atune-A-Wizard Press, where the rules can be purchased at Drive-Thru-RPG at Inquisitor 
Steve is playing the human champion, Sir Ren!
Thanks to our sponsor Die Hard Dice you can use our discount code of SpicyNVNG, is good for 10% off your purchase!!!
Also, Die Hard Dice has collaborated with us to come out with our own set of limited edition dice, the SPICE DICE!  Check them out at the link below!
You can also ask us questions for our cast to answer on our podcast by contacting us through our socials below or emailing us directly at nvngpodcast@gmail.com
Check out our new website, and our Socials below:
You can also find us on Spotify, iTunes, Apple Podcasts, and Google Play.
Music provided by StreamBeats Synthwave albums Ego, Lone Wolf, Renegade, Breaker, and Sunset by Harris Heller/Senpai Records.
Nothing Ventured, Nothing Gamed LLC, uses trademarks and/or copyrights owned by Paizo Inc., which are used under Paizo's Community Use Policy. We are expressly prohibited from charging you to use or access this content. This stream/podcast is not published, endorsed, or specifically approved by Paizo Inc. For more information about Paizo's Community Use Policy, please visit paizo.com/communityuse. For more information about Paizo Inc. and Paizo products, please visit paizo.com.